PORTLAND WINTER CSA 2017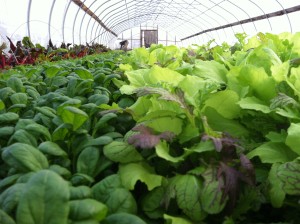 PORTLAND WINTER CSA DELIVERY
Enjoy the abundance of our harvests through the winter months with our Portland Winter CSA delivered to Munjoy Hill and a few neighborhood drop off sites. This CSA provides shareholders with a wide variety of our storage crops like carrots, beets, potatoes, winter squash, onions, garlic, leeks, shallots, cabbage, Brussels sprouts, and rutabaga along with cold hardy greens from our fields and greenhouses as long as the weather permits. To complement our veggies from our Certified Organic fields we will also include  samplings of local organic specialty food items in the share to add extra seasonal diversity and culinary excitement.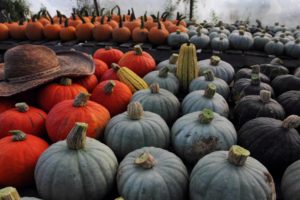 How it works:
This share is designed to feed two adults or a small family. Cost $400 for all eight deliveries ($50 each) or sign up for just a few at $60.00. Each delivery share value is at least $60, giving you a minimum of a 10% savings for signing up for the winter. The coming deliveries produce list will be posted a week in advance of each drop.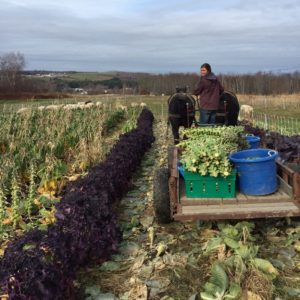 Share pick up's are every three weeks from November through March (8 pick ups).Add on  egg , cheese and apple cider shares are also available to pick up throughout the winter.
Winter 2017-18 Dates: 10/31 ,11/21, 12/12, 1/2, 1/23, 2/12, 3/5, 3/26.
Pick up  in Portland at 70 Merrill St. on Munjoy Hill.
Have a office or community space that might be interested in being a pick up site? We'll deliver if there are 10 shares or more. Please  fill out this form.
SAMPLE SHARES
November 25th
o 2 LEEKS
o 4 GARLIC
o 1⁄4# MESCLUN
o 1 BUNCH KALE
o 1/2# SPINACH
o 1 CABBAGE
o 1 BRUSSELSPROUT
o 1 BUTTERNUT SQUASH or 1 PIE PUMPKIN
o 5# POTATOES
o 2# BEETS
o 3# CARROTS
o 2# RUTABAGA
o 1# PARSNIP
o 1 BUNCH THYME
o 1 lb FRESH ORGANIC CRANBERRIES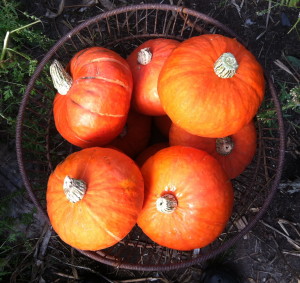 January 6th
o 3# ONIONS
o 8 GARLIC
o 1 BUNCH KALE
o 1 CABBAGE
o 2 DELICATA SQUASH
o 1 BUTTERNUT  SQUASH
o 5# POTATOES
o 2 CELERY ROOT
o 2# BEETS
o 3# CARROTS
o 2# RUTABAGA
o 1# PARSNIP
o 1 BUNCH SAGE
o 2lbs SONGBIRD FARM ORGANIC CORNMEAL
SaveSave
SaveSave